When you think of summer, what comes to mind? More specifically, what colors and shapes do you see?
At #ClayCafeStudios, colors such as coral, caribbean blue, jade, kiwi green and sunshine yellow pepper our summer palette.

Summer is a great time for beach pottery. Popular shapes we carry include sailboat chip-n-dip platters, flip-flop plates, coral reef bowls and shell boxes.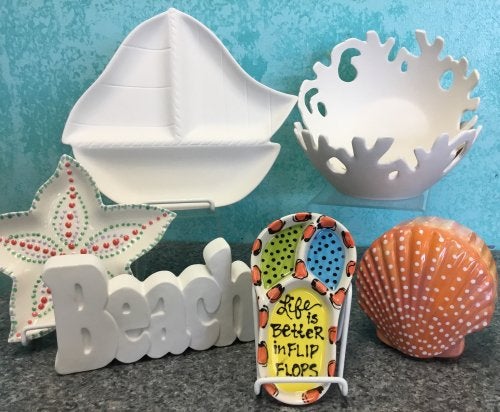 Using silk screens and rubber stamps, you can create cool underwater scenes.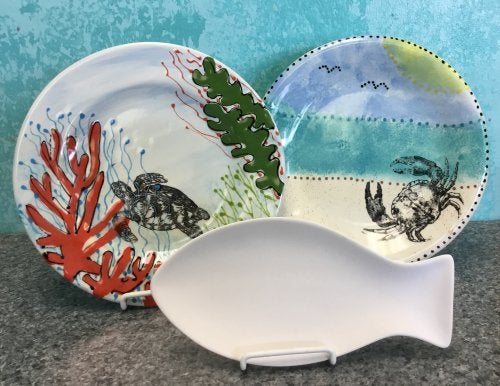 When it's just too hot outside, or maybe on a rainy day, come see us at Clay Café to create fun summer pottery. We promise our air conditioning will be on full blast!