Did you know that #ClayCafeStudios is on Pinterest? Pinterest is considered the go to destination for inspiration and ideas about what you care about. Clay Cafe has added some fun and inspiring Pinterest boards for your future projects on this widely popular image collecting site. Check out our boards at https://www.pinterest.com/clay_cafe_FC/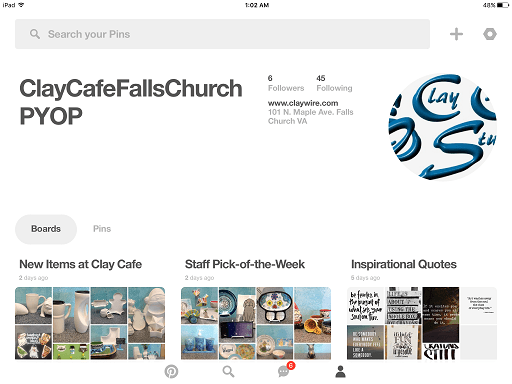 Looking for Valentine's Day gifts? We have great hand and footprint ideas, as well as other cute projects to create your own #handmadevalentine
School Auction Ideas—It's that time of year again and we've got lots of great projects that will earn your school tons of money.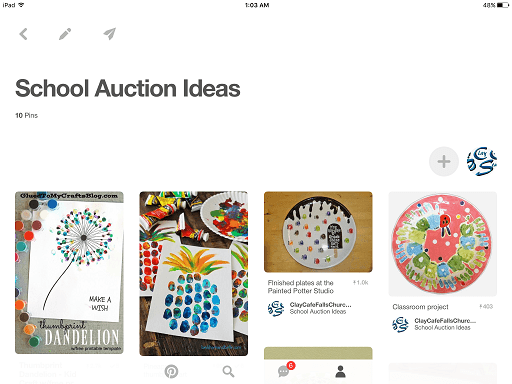 Have you tried glass fusing yet? Here are some simple, fun projects to try #glassfusing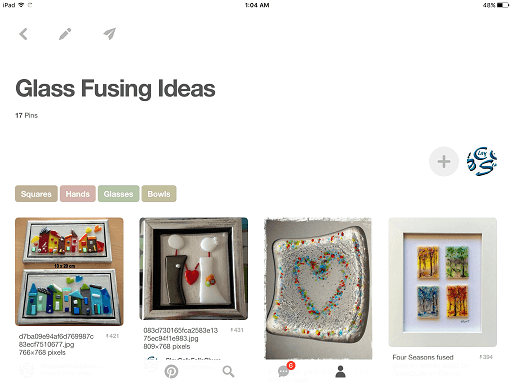 Don't forget to check out our new items . We post our new additions every week so visit our Pinterest page regularly to see what's happening at Clay Cafe Falls Church.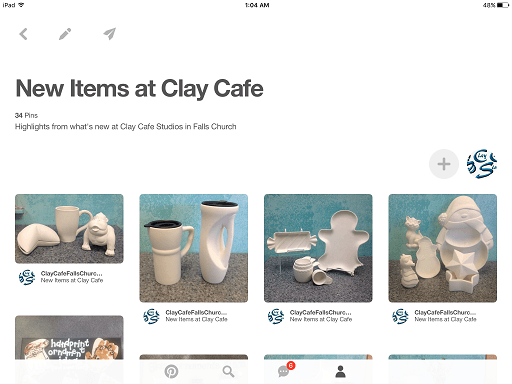 We love to post our Staff Pick-of-the-Week. We have some very talented customers who deserve to be recognized!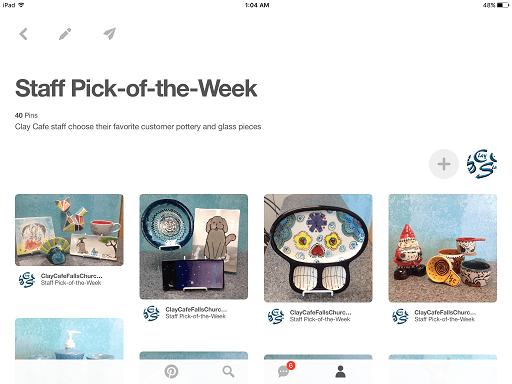 Visit Clay Cafe Studios Falls Church on Pinterest – the world's catalog of ideas. We update our Pinterest boards daily, so be sure to bookmark us to visit frequently to get all the latest ideas and inspiration!