Inquiring minds want to know! We get this question all of the time in the studio. Clay Cafe Studios has suppliers who are manufacturers and distributors. Much of our pottery (called bisque) is made in the USA and the rest is imported from all over the world.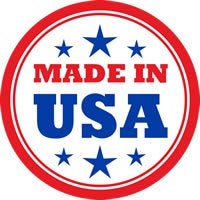 It's pretty easy to tell pottery that is made using a mold. Most of the smaller kid's pieces like dogs, cats, dragons, and other figurines are created by pouring a liquid solution called slip into molds. often formed by slip casting. A pourable slip is poured into a plaster mold, the excess is poured out, and the slip is permitted to stiffen and dry. The plaster mold sucks up some of the excess water which speeds up the drying process. When the greenware is stiff enough, the piece is cleaned of rough edges and seams from the mold. Once it is "bone dry", the slip-cast greenware is ready for the first firing in a kiln. The piece is then called bisque after this firing. Bisque is ready for painting and decorating.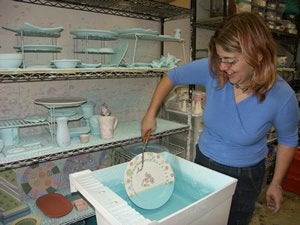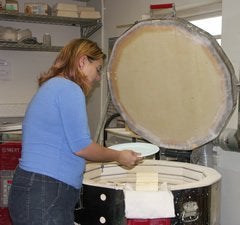 Other pottery in the studio is made from a variety of techniques such as slab production with raw claw, ram-pressed, formed on a potter's wheel, or extruded. Regardless of how the piece is formed, it always needs to be cleaned, dried, then fired in a kiln before the decorating process begins.
Clay Cafe Studios only uses non-toxic and lead-free products for decorating and glazing. We are proud to help protect our environment and have always followed these principals. What happens once you paint your piece and leave it with us to finish? There are several steps that take place to prepare your piece for you to pick up in one week.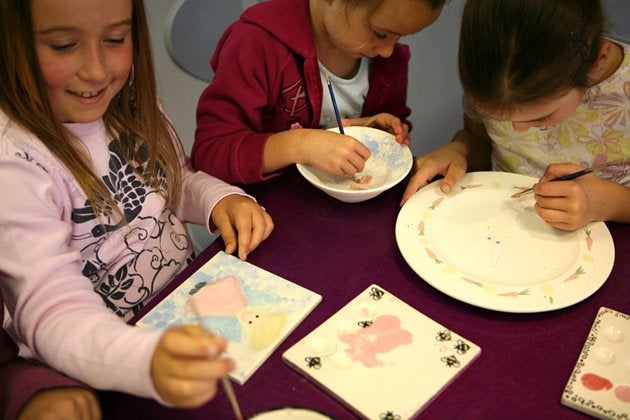 After you finish decorating your piece, your pottery is placed on drying shelves to completely dry before the pottery is glazed. Once it is dry, we use tongs to hold the piece and submerge it into a large vat of lead-free overglaze. Each piece is hand-dipped and then placed back onto the shelves to dry completely. Once the overglaze is dry (which usually takes another day), any drips are sanded off. Loading the pottery into the kiln is like completing a jigsaw puzzle. A stilt is selected to keep your piece from sticking to the shelves during the firing process. Each piece is carefully placed onto half shelves in a large kiln.
The kiln is fully loaded and then the firing process begins. Each kiln firing ramps up at a set schedule to approximately 1818 degrees and then the kiln is slowly cooled back to room temperature. This process usually takes 7 to 9 hours to heat and another 13 to 15 hours to cool back down depending on the size of the kiln load. We not finished yet. Once the kiln is cool, the pieces are carefully unloaded onto a cart. Each piece is examined and the stilt marks on the bottom are removed by using an electric dremel. Once they are dremeled, they are placed on the pick-up shelves in the studio.
Once you leave your pottery with us to finish, your masterpiece has been handled at least six more times during the process by a variety of staff. It's not possible to short cut the process to give it back to you the same day but your patience is worth the wait. You get to take home a wonderful hand-made piece that will remind of you of the fun and relaxing time you spent with us at Clay Cafe Studios.
For more information, give us a call at (703) 646-6007 or visit our website at www.claywire.com.