It's that time of year where we have begun spending lots of time outdoors. Giving your patio or deck a facelift is a great way to start the summer season. We found some simple DIY projects to help you do just that, and no, they aren't pottery … we just think they're cool!
DIY Outdoor Canvas Rug
Using a simple drop cloth, paint a pretty rug to put under an outdoor table or lounge chair.
http://www.hgtv.com/design/outdoor-design/outdoor-spaces/painted-canvas-area-rug
All it takes is the canvas, some paint and you're on your way!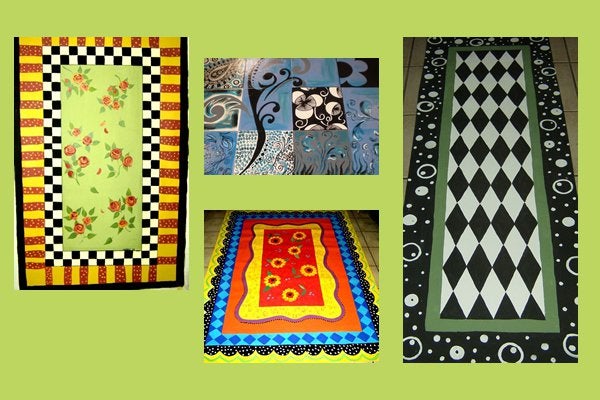 DIY Decorated Flowerpot
There are many easy ways spruce up a flowerpot. You can decoupage, acrylic paint or mosaic decorative patterns that will showcase your plants.
Decoupage: www.nationalgardenmonth.org/index.php?page=decoupage
Paint: http://www.finegardening.com/painting-clay-pots
Mosaic: www.wikihow.com/Make-a-Mosaic-Flower-Pot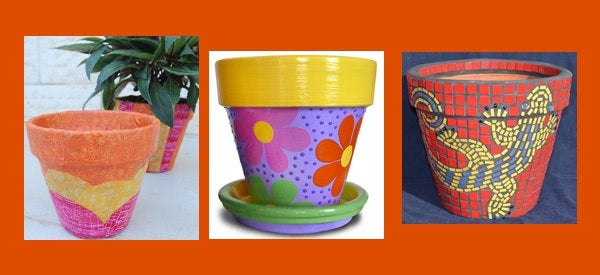 DIY Fused Glass Candle Holder
When you are sitting out on your patio or deck at dusk, it's nice to have a little light and a way to keep the mosquitos away. Candleholders can fill both those needs. Watch this video on how to create a beautiful candleholder.
You can make this project at Clay Café Studios. Click here to learn more about glass fusing.
Summer, here we come!