Kids are so busy nowadays that, when school's out, they're likely to fall into a mind-numbing routine of TV, video games, and snacking, but these activities will only hold their attention for so long and, not two weeks of your child's summer break will pass before you hear the chorus "I'm bored." When kids turn to you for a solution, you might feel frustrated and helpless, but you have more influence over their entertainment than you think—for example, you can enroll your child in art camp !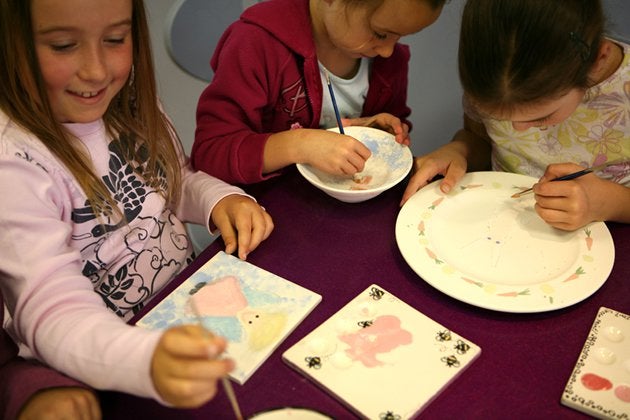 Have Fun
Arts and crafts, painting, and pottery camps for kids are immensely engaging. Kids are by nature curious and creative, and they love to personalize things. Arts and crafts fulfills all three tendencies by giving kids an outlet to make something their own, whether it's a painting, door hanger, or pottery piece. Moreover, creating is simply fun, and at art camp, there won't be a single complaint of boredom because camps provide all supplies and instruction, meaning that kids can create without limits and to their heart's content.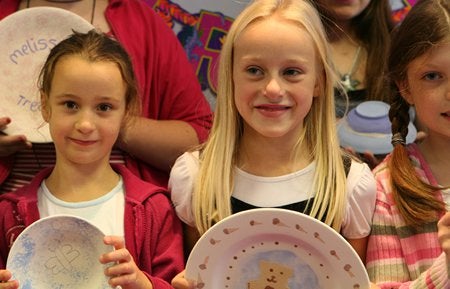 Make New Friends
At art camp, your children will encounter other like-minded kids with different styles of creating art. Your child will learn to respect and appreciate others' skills and habits when it comes to arts and crafts. Your child might teach and learn things from other kids and, even better, your child will probably make some new friends. Since art camps place traditionally solitary activities in a social environment, your child will reap the benefits of both solo play and socializing.
Discover Passions
Crafting, painting, and pottery are different ways for your child to express himself . Better yet, these programs might lead your child to discover a new talent or lifelong passion, which in turn boosts his or her confidence and motivates him to pursue his interests—in other words, fewer groans of "I'm bored" as your child brings his passions from camp to home when the day ends.

Clay Café Studios offers 10 summer sessions of art camps with emphasis on pottery, painting, and glass fusing. Your child will have a great time as he or she experiences new forms of art in a supportive and nurturing environment. To learn more about our summer camps, call us at (703) 646-6007 or visit our website.