Arts and crafts are fun at every age. If you are feeling a little cooped up in your home due to the weather, you can venture out to make your own pottery here at Clay Café Studios! Keep reading to discover reasons to get out of the house and start doing pottery painting crafts.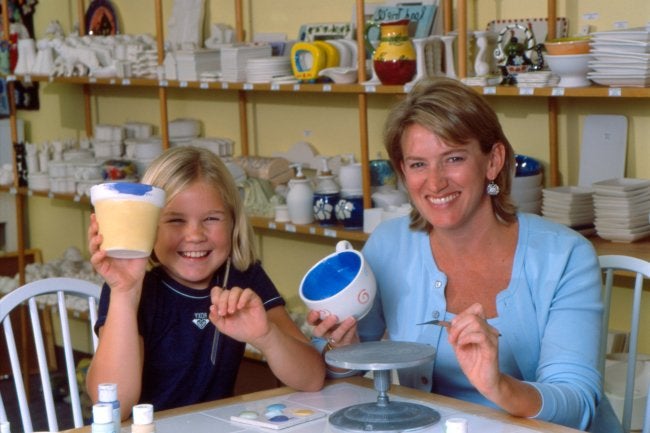 Indulge in Some Well-Deserved "Me" Time
With work, school, and family life, it's easy to feel stressed out and overwhelmed every once in a while. Taking some time for yourself is helpful for clearing your mind, reducing stress levels, and feeling rejuvenated. Pottery painting is a great way to clear your mind of what's bothering you and focus on expressing your creativity to make something beautiful.
Meet Up with a Friend
When was the last time you got out of the house to meet up with a friend? If it has been a while, now is a great time to call up a friend and invite her to meet you at a ceramic painting place. As you two work on your pottery, you can catch up on one another's lives and enjoy quality time together.
Take Your Special Someone on a Date
Going on a date is always a great reason to leave the house! Whether you just started dating someone or have been married for years, you can surprise your special someone by inviting him or her on a date to a pottery painting place. You two can work on pottery to give each other once you're done or collaborate on a piece to display at home.
Plan a Party
Parties are typically saved for special events like birthdays, but you can plan a party with a few friends as a good reason to get out of the house. You and your friends are sure to have a great time during a pottery painting party, and it'll help you spend some time away from home.
If you're ready to get out of the house and make your own pottery in Falls Church, VA, visit Clay Café Studios today! Give us a call at (703) 646-6007 to learn more about our pottery painting parties and events.