What is the Pantone Color-of-the-Year?
For 20 years, Pantone's Color-of-the-Year has influenced product development and purchasing decisions in many industries, including fashion and home furnishings. To make their selection, the #PantoneColorInstitute looks at trends in fashion, art, travel and lifestyle.
This year's pick is Living Coral. It is a mellow orange with gold undertones. It's a very flattering hue that pairs well with lots of colors.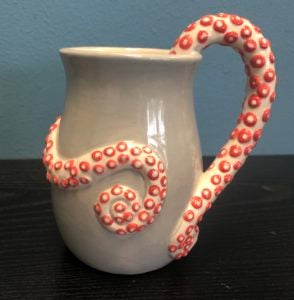 At #ClayCafe Studios, we have the perfect Living Coral, Mayco's SC89 Cutie Pie Coral.
We especially like it paired with Seabreeze, a bluish gray.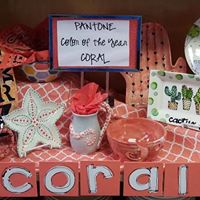 Come by #ClayCaféStudios and we'll show you our new favorite color!
Archives
2020
2019
2018
2017
2016
2007
2006
2005
2004
2003
2002
2001