Looking to spruce up your Easter decorations? Want to give an Easter gift to Grandma or a friend? We've got the goods!
We have eggs, bunnies, chicks, deviled egg trays and much more.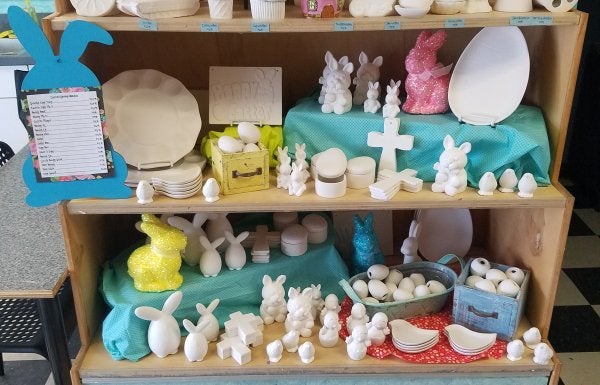 Don't have time to paint at the studio? No worries. We have egg or peep to-go kits, complete with 6 eggs (or peeps), paint and brushes. You paint at home and return them to us to glaze and fire. Easy and convenient!
We hope you will join us for Easter painting sometime soon!