Have you ever needed a gift but didn't know what to buy? Ever decided to give pottery you painted but couldn't think of a design? When starting with a plain white piece of pottery, it's hard to imagine what the finished product will look like. Check out these customer pieces that went from white to WOW.
Geometric shapes always work. Add some pops of color and you've got yourself a funky bowl: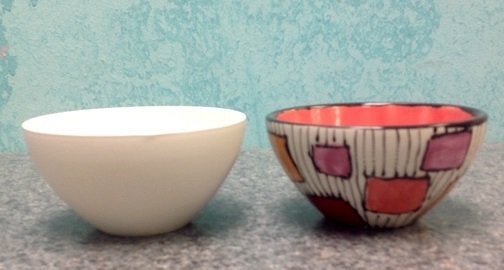 Painting this tree trunk vase realistically results in a striking final product: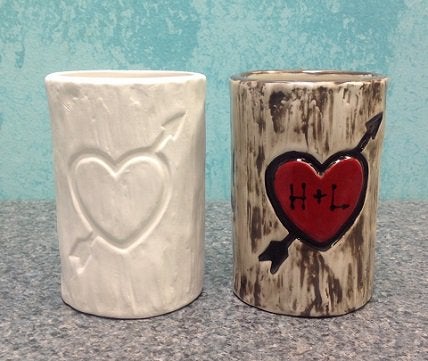 This customer turned a plain white plate into a cute holiday cookie platter with an simple design: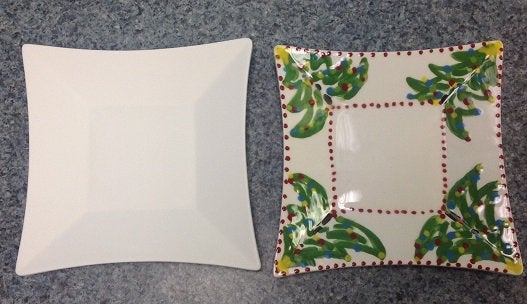 #ClayCafeStudios has tons of ideas and tools to help you create a masterpiece you'll be proud to give!