Get in the Halloween spirit with our pottery, food/drink and DIY ideas.
Pottery
Do you dread pulling out your old decorations from last year (and the year before…)? Why not punch up your Halloween décor with some hand-painted pottery?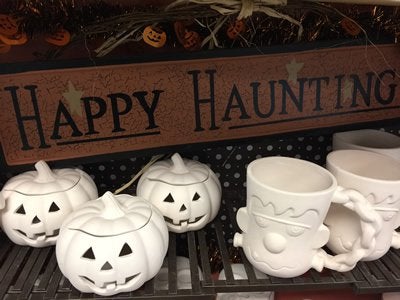 We have jack o'lanterns that look great with a candle burning inside or a personalized pumpkin with your family name. For your favorite fall drink, we have Frankenstein, witch and skull mugs. We also have a crazy Frankenstein head where the mouth is the candy bowl for your trick-or-treaters.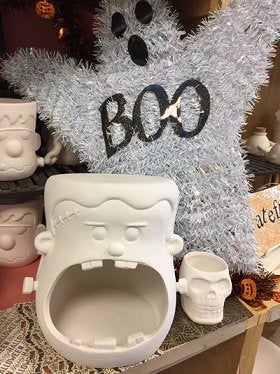 Food/Drink Recipes
Are you having a Halloween party? We found some great snacks and appetizers you can serve that will be a big hit. Our favorite is the mummy dog!
Halloween Party Appetizers
How about some non-alcoholic dragon's punch to quench your guests thirst!
Dragons Blood Punch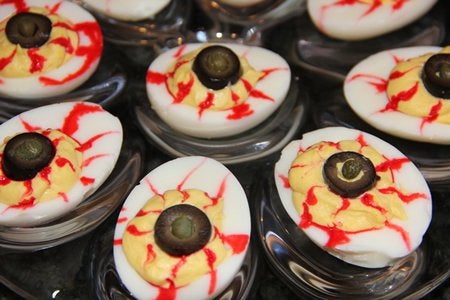 DIY With Your Kids
Fall is the perfect time to do some DIYing with your kids. Why not start with Halloween and paint this funky Frankenstein pumpkin?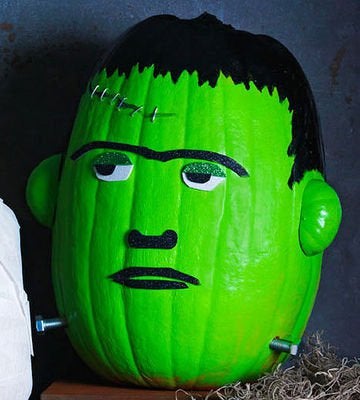 For more information, call Gayla at 703-646-6007 or drop by and "get your spook on!"