5th Annual Family FUNdraiser for the Homeless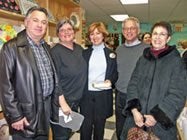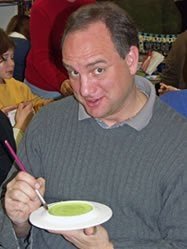 Clay Café Studios was joined by the Greater Falls Church Chamber of Commerce, zPizza, Kendall's Bakery, local businesses and lots of Falls Church citizens for a creative event to help the Falls Church Winter Emergency Homeless Shelter.
There was standing room only at Clay Café Studios on December 7th to help raise money for the Shelter. Falls Church families joined together and enjoyed a fun and creative evening of pottery painting, refreshments and prizes while making a significant contribution to the community.
Owner, Helene Safford announced "For the 5th year in a row, the local community came out in droves to join together with Clay Café Studios for this important cause. Clay Cafe donated all profits from the event and was able to raise $1,700 for the Shelter during the two-hour event. This was the 5th annual event to benefit the Shelter, which has become a Clay Café family tradition. We exceeded last year's contribution by 30%!"
Archives
2018
2017
2016
2007
2006
2005
2004
2003
2002
2001